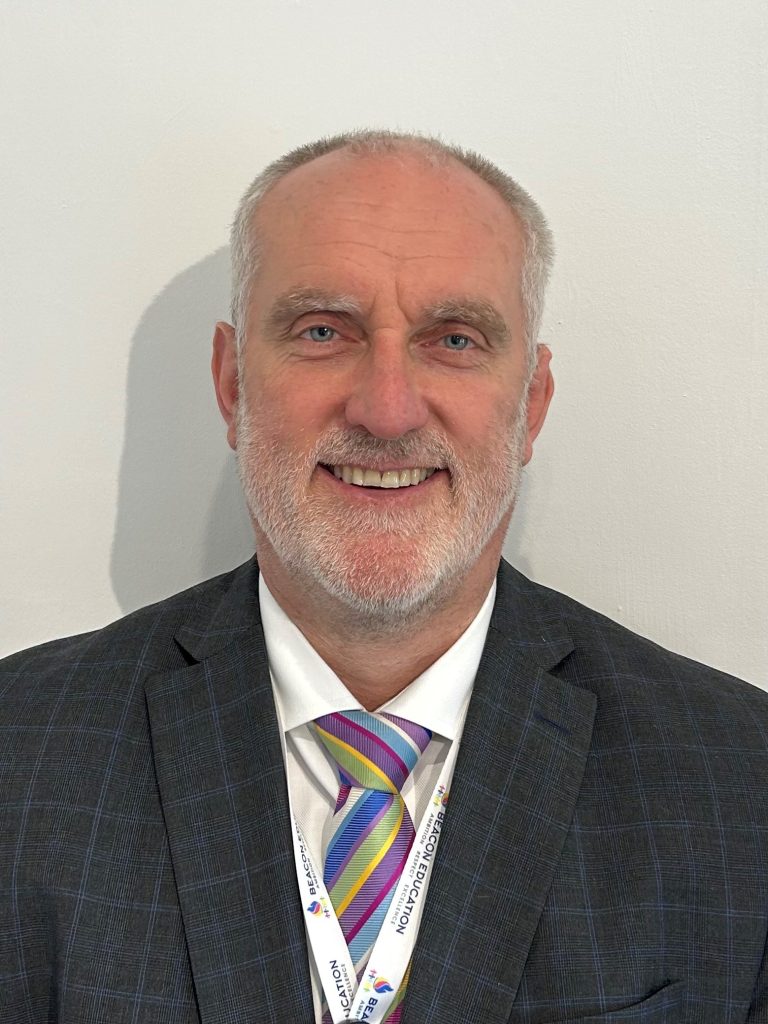 Robert Lakin
Chief Executive Officer
Robert has been the Chief Executive of Beacon Education since 2021. Robert is a successful and motivated leader, Trust, he has considerable leadership experience working in a range of schools across the full age spectrum of 2 – 18 both within the UK and internationally.
Robert is committed and inspired by the desire to improve the lives and prospects of pupils. All actions are driven by the need to evolve and improve life chances for the pupils he serves. Robert has complete commitment to the Trust mission, vision and values and will not stop striving to ensure every member of the Beacon family has an equality of offer to achieve their aspirations.
Academically, Robert has a comprehensive understanding of how to improve teaching and learning outcomes from substantial experience in education. Robert firmly believes that pupils come first; the needs of pupils should be at the heart of all school improvement and as a result has high expectations to ensure rapid improvement.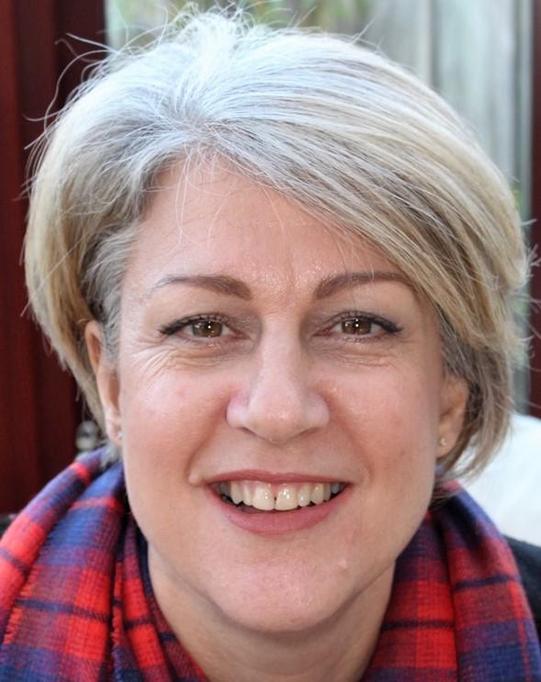 Trudy Danby
Chief Operating Officer
Richard Smith
Headteacher, St Michael's Church of England First School and Executive Headteacher of Minehead First School
Richard joined the teaching profession in 2000 and, upon completing his NPQH qualification, graduated from the DfE's FastTrack Leadership programme in 2007. He has worked in Senior Leadership for over 20 years and has extensive strategic experience on leading School Improvement, Teaching & Learning, Curriculum Design and leading change. He has worked in a variety of roles – Exec. Deputy Head, Headteacher, Director of Teaching & Learning – across a variety of phases: Primary, Secondary and Sixth-Forms settings. He was instrumental in setting up both a large Multi Academy Trust and a Free School, developing his career in a growing MAT afforded him a rich learning experience across a diverse range contexts. He has spoken extensively both nationally and internationally on Curriculum Design and has tutored on NPQSL and SLE programmes. Prior to education, Richard worked in corporate banking in the city, and holds both a BA (Hons) and an MA in English Literature.
As Director of Education, Richard provides ongoing support and challenge for all schools within our Trust, currently leading on Teaching & Learning, Safeguarding and SIAMs. His educational philosophy derives from the understanding that every student is an individual whose needs are of equal importance. He believes that what matters most is that the quality of Teaching & Learning is both "Excellent" and "Outstanding" – quality first teaching is key; that is the key principle for improving the achievement, progress, and attainment of every student irrespective of their age, stage, or background. He loves his job, he loves his subject, and he loves his vocation.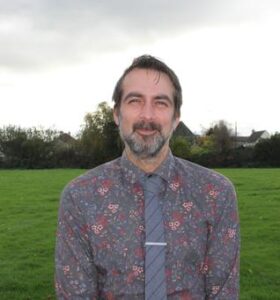 David McGrath
Headteacher, Danesfield Church of England Middle School
David joined Danesfield as Headteacher in January 2022 having been deputy head in Frome for 4 years. Originally a geography teacher, he and his wife love to travel and try to incorporate their passions for walking, music and food into their excursions. Fascinated with learning and developing new skills David is an avid sportsman and musician competing in trail runs and distance events across the south west. David concentrates on solo musical projects and is challenging himself to expand his musical ability by attempting, albeit slowly, to learn piano!
Upon completion of his NPQH he begun to write articles for The Times Educational Supplement upon the request of one of their projects and content editors. Writing about a range of pedagogical areas including the issues surrounding 'left-field lessons', Growth Mindset and how to structure curriculum-led budget plans, this has also coincided with his first foray into live radio; Teacher Hug radio's leadership surgery on a Saturday and Sunday run by his dulcet tones! David believes in scholarship in learning; that engaging in all a subject has to offer in and out of the classroom creates conditions for success across all other areas, and he is incredibly proud to be head at Danesfield.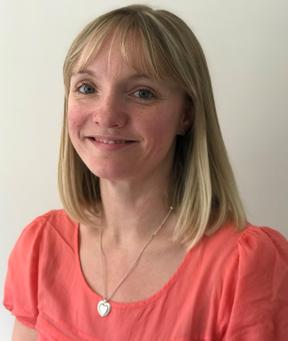 Emma Murch
Headteacher, Old Cleeve Church of England First School
Emma Murch first joined West Somerset Academies Trust in September 2019 as Director of Early Years. Emma was an early Years Teacher and Advisor before having her own family.
In her role as Director of Early Years, Emma works with the Head Teachers and Early Years Teachers across West Somerset Academy Trust to create an outstanding curriculum that inspires children and meets their learning needs, to ensure they achieve their potential. In September 2021 she was appointed Interim Head at Old Cleeve School.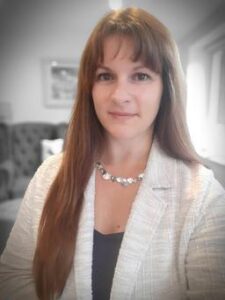 Maida White
Headteacher, St Peter's Church of England First School
Maida White is Head of School at St Peter's First School. She is an experienced teacher, having qualified in 2005 and spent more of her teaching career in the early years and KS1. Maida has worked in three of the Trust's first schools; and St Peter's First School is where she took her first steps into senior leadership as deputy headteacher in 2019, as well as becoming the designated safeguarding lead and SENDCo.
Maida believes that an excellent education will not only change a child's life, but it will also make the local community stronger. It is important to make sure that the children have the confidence, qualifications, and skills necessary to be able to take their place in a highly technical and competitive world.
Laura Mackie
Headteacher, Minehead Middle School